Marine Biology Candidate
Degree Objective: PhDTobo Lab: Hawaii Institute of Marine BiologyAdvisor: Dr. Robert J. Toonen

I am currently a fourth year PhD candidate in the ToBo lab at UH and will be focusing my research on evolutionary and physiological responses climate change stressors in marine invertebrates. Using manipulative breeding experiments, genetic and physiological assessments, and population comparisons, I aim to determine the relative contribution of adaptive and acclimatization based response mechanisms. I will be using my pre-existing physiology and ecology toolkit as well as expanding into the realm of molecular biology.
Powered by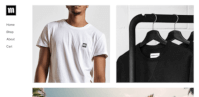 Create your own unique website with customizable templates.